why choose mindfully aware?
Our high quality courses have been carefully selected from organisations that are leaders in the field of mindfulness practice and research and have been proven over many years to deliver benefits.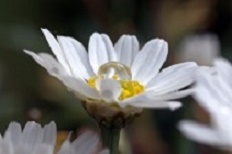 We try to create a nurturing, relaxed environment and will support and encourage you not only during the course but also afterwards.
The Mindfulness we teach is secular (non-religious, non-spiritual). We don't sit crossed legged (unless you want to…. and can!), we sit on chairs, lie down or stand up (whichever is most comfortable for you)... and we don't chant.
Donna's Background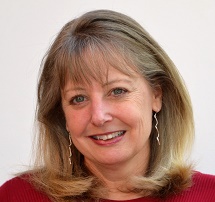 Donna Brown, the founder of Mindfully Aware, has first-hand experience of both the physical and mental effects of severe stress, anxiety and mild depression. This experience - of the combined mental and physical effects of stress along with the benefits that Mindfulness can bring - puts her in a unique position to help individuals to improve their own lives.
Prior to setting up Mindfully Aware, Donna worked as an Executive in the public sector and before that as a Director within private industry.
"It was while suffering with severe stress and anxiety in the workplace that I was introduced to mindfulness and become ill. If I had known about the mindfulness practices earlier in life I believe that I would not have fallen ill."
Donna has been practising Mindfulness for herself since 2008. She completed her own Mindfulness course with Bangor University and went on to be trained as a teacher with Breathworks in their approach to: Mindfulness Based Pain Management and Mindfulness for Stress. Donna is now an Assocaite of breathworks providing peer to peer supervision. In addition she trained with Bangor University Centre Mindfulness Research and Practice, Oxford University Mindfulness Centre and Mindfulness Network CIC at University of Exeter
To qualify as a mindfulness teacher and a mindfulness Supervisor Donna has been trained in accordance with the UK Network for Mindfulness-Based Teachers Good Practice Guidelines for teaching mindfulness-based courses and adheres to their standards.
what our clients say
"Just being aware of being in the moment enjoying things regardless of what they are. To respond not react - wonderful!
Thanks Donna a fabulous course leader."

Paul and Mary Simpson
"Whether you are stressed through work, or through a major change in life, or if just need a bit of setling and grounding - this course works.

Colin Davis
"Inspiring instructor who I was able to relate to easily. Useful materials and relevant sessions. Would definitely recommend to anyone considering mindfulness, or who they may benefit from it"
"Donna is very knowledgeable about her subject - extremely lovely patient person."
"Greater sense of what is important in my life. Practical skills to put this into practice. Calmer, less stressed. Better able to deal with long term pain."
"Less pain!"
"Perspective and calm"
"I feel better within myself. More mindfully aware of everything around me. Donna is a very good teacher"
"Management of stress exerises to help and manage day to day."
"Before the course my biggest fear was that the course would just be a lot of fashionable jargon. In fact, it was so much more than that, and has provided a series of ideas and activities that I have come to rely on to improve my everyday life."
"My anxiety levels have lessened - the course is brilliant for bringing down stress. Donna - brilliantly calm in a quiet but firm way"
"My favourite part of the course was the silence. The chance to better understand my breathing, and above all, start living in the present, rather than hanging on to the past, or stressing out about the future."
"I thoroughly enjoyed the course, learned a lot and found donna to be really engaging and a great teacher. I would recommend this to anyone who needs to better manage stress, health or just wants to improve there wellbeing."
"The ability to avoid brooding over things that ultimately can't be chnaged or controlled. The ability to shift my focus to nicer things more easily"
"Over the years I have done a lot of self development and started the course stressed, depressed and anxious due to having a very difficult year of my life. This course has helped me understand and cope with the here and now and continuing practice is helping me more."
"A very needed and complete ideological change away from a very harmful mental situation. The ability to be and not just doing"
"A great toolkit to help cope with the stresses of life"
"I thought it would be a bit 'hippy' and not representative of everyday life. It was the exact opposite, it identified the very reason attending this course is beneficial. My favourite part was learning the 'knack' of being able to concentrate on yourself and breathing to find clear space."
"My biggest fear before the course was that I would not have time to practice - I made time. My favourite part of the course was dealing with difficulty and using meditation to face challenges, embrace them and move through them. It reminded me to be more present, conscious and connected. I would recommend it to a friend by saying - use it as a tool to manage day-to-day life, to help bring a richness, quality of life that's within you and (un)available to you (helps un-tap a deeper true nature of yourself)"
"Being aware of what I am doing and I what I choose to do – having the tools to use when I have periods of anxiety"
"I have no hesitation in recommending Mindfully Aware. Donna took great care to get to know those of us taking part in each session. She was so friendly, and made everything so relaxed". Paul Simpson - Former Head of PR, BBC Radio 1; Former Senior Lecturer, PR and Communications, University of Greenwich
"The greatest gift anyone has ever given me" NR
"Just do it; if you need to ask about it, you're probably stressed."
"I really enjoyed all of it and learned so much. I have already recommended a friend! But she would have to be open to examining herself and her attitudes towards what used to be viewed as a "new age" therapy - funnily enough, some of them really do work!"
"Everyone can benefit from a course like this"
"Absolutely brilliant – lots of hard work put into the course by Donna. Thoroughly enjoyed the experience and journey"
"Nurturing environment created by Donna"
"The discipline of attending the course very important to provide the space for meditation. The group interaction also part of the experience."
"My favourite parts were - Donna's openness, outside meditation, looking at stuff on tables (seeking out the pleasant) group supervised mediations"
"Thank you very much. I can't tell you how beneficial this has been – really!"