building the case for mindfulness in the workplace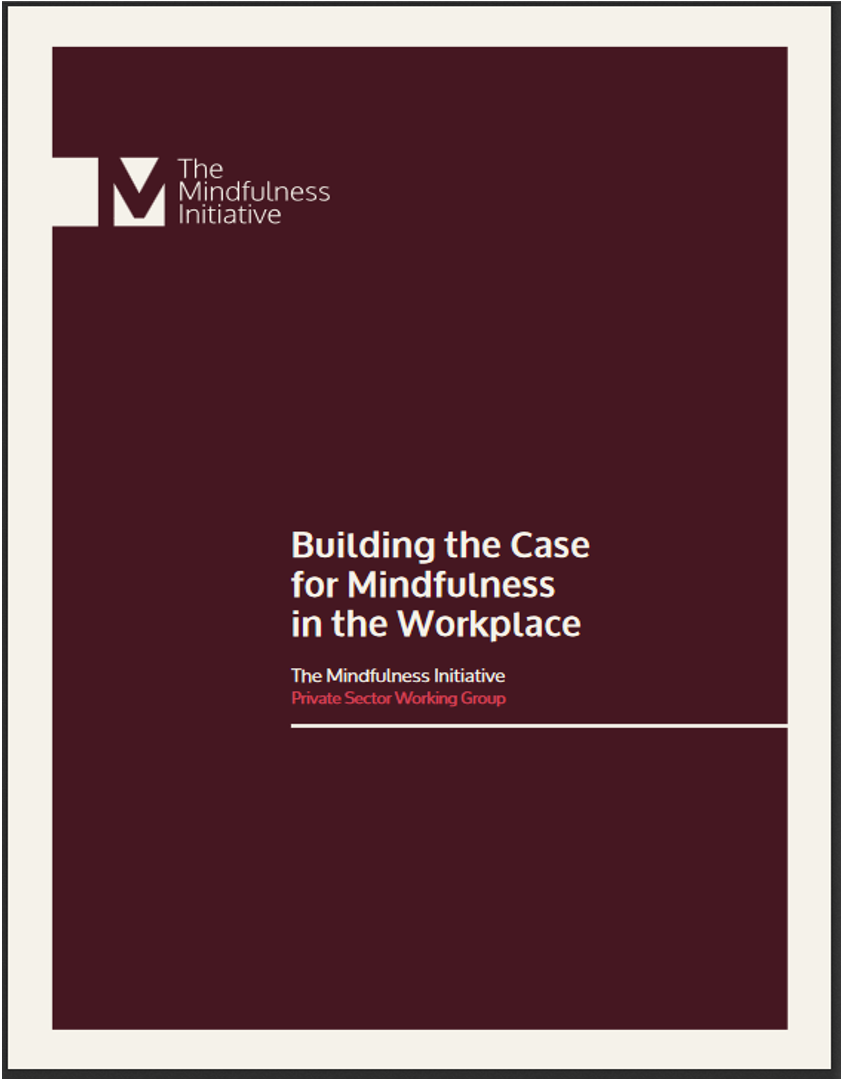 Extract from The Mindfulness Initiative
In 2015 the Mindfulness All-Party Parliamentary Group (MAPPG) published the Mindful Nation UK (MNUK) report - the culmination of over a year of research and inquiry into the impacts of mindfulness training, including eight hearings in Parliament...
The report concludes that while there is still much research to be done, mindfulness is already a promising innovation in the workplace context with an early but rapidly evolving evidence base.
Studies by the National Institute of Health UK, the University of Massachusetts, and the Mind/Body Medical Institute at Harvard University, have found that practicing mindfulness at work:
Reduces employee absenteeism and turnover
Improves cognitive functions (concentration, memory, and learning ability)
Increases employee productivity
Enhances employer/employee and client relationships
Improves job satisfaction
Other benefits from individuals who practice mindfulness include improved innovative thinking, better communication skills, and more appropriate reactions to stress. They also say that they are better able to handle conflict at work and experience improved teamwork and team relations.